Welcome to Atsushi Ishida's Homepage



Atsushi ISHIDA, Professor
Center for Ecological Research, Kyoto University

509-3, 2-Hirano, Otsu, Shiga 520-2113, Japan
PhoneF@i{81j77|549|8233
FaxF@i{81j77|549|8201


E-mail: atto(@)ecology.kyoto-u.ac.j'

When you send me e-mails, please remove parenthesis, ().
Updated date: 2
2
Janurary in 201'R
---
Research Area:

Plant Ecophysiology, Tree Physilogy

Since plants cannot generally move from their growing sites, they need to change the form and function to effectively obtain resource or to cope with various enviromental stresses. At this laboratory, we are studying the functional mechanisms in various ecological phenomena, such as adaptation, distribution, co-existing,and succession, from the cell, organ to plant form levels, based on whole plant physiology. These studies have been conducted by greenhouse experiments and field observation or mesurements.


Main Research Sites and Study Outline: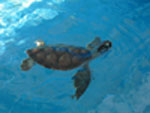 Introduction of Research at the Ogasawara (Bonin) islands

At here, we open

a database in ecophysiological characteristics of plants

growing at drought dwarf forests in the Ogasawara islands.


A baby of sea turtle (

Chelonia mydas

)
@ @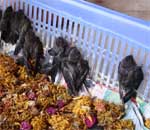 Introduction of Research in Thailand


Swallow babies at a temple in Thailand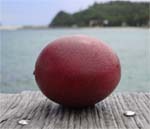 A passion fruit at the Ogasawara islands
---